The youth ministry of GCF Hays is designed to propel our youth into action, and to give them a bigger vision for their lives. We look to not only stir up passion for Christ, but show them they are meant, called, and equipped to do the mission that God has called them to. We believe that every youth that enters our doors will leave knowing they are a strong Christian and see God move throughout all areas of influence.
We offer times of fun-filled games and fellowship, worship, and biblical teachings.  Outside of our weekly meetings we offer community projects, special intensives and seminars designed to equip youth with current issues they face today, and also mission trips (both domestic and international).
Please click here
to visit GMI Youth Ministries online for all GMI event registration!
Scroll down to our media section below to view some videos of past events!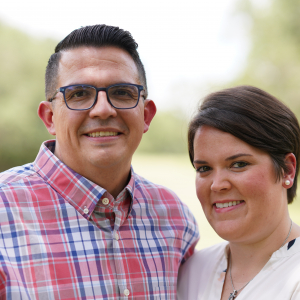 Rob & Madison Hess
YOUTH PASTOR & YOUTH LEADER
Rob currently serves as the Youth Pastor at GCF Hays. He loves to engage and encourage youth through teachings and great conversations.
A proud veteran, Robert served in the United States Navy as an Information Systems Technician. He studied at the University of Texas El Paso and received his B.S. and B.A. from the University of Phoenix.
Serving alongside her husband, Madison is excited to begin her second year as a youth leader at Grace. She loves to influence and encourage youth through fun games and engaging conversations.
A proud Longhorn, Madison received her B.S. in Biology at UT Austin and her Master's Degree in Physician Assistant Studies at UTMB. Madison works as a Physician Assistant in Pediatric Orthopedics, caring for injured children from all areas of Central Texas.
Outside of church, you'll find Rob and Madison walking all the trails, watching Liverpool FC, and preparing for their son Ryder Hess coming in February 2022.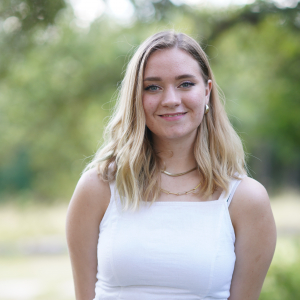 Hope Christie
YOUTH LEADER
She grew up in the Pacific Northwest and moved to Austin in 2015. Even as a child she loved to worship and would dance in the aisles on Sunday mornings. At 13, Hope and her family joined Grace and she fell in love with the community that shared her heart and excitement for worship. 

Hope is a college freshman, but on a regular day, you can find her making lattes at the local Starbucks in Buda. During her off time, you'll find her adventuring around Austin hot spots (e.g., hiking and eating ramen) and spending quality time at home with her pup, Theo.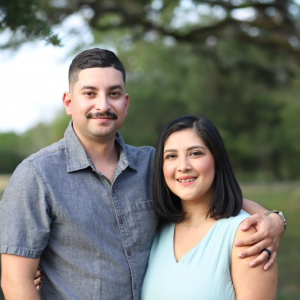 Adam & Delmy Ramon
YOUTH LEADERS
As a youth leader, Adam counts it a true honor to inspire and uplift youth students with Christ-centered hope.
After serving overseas in the United States Marine Corps, he studied Behavioral & Social Sciences at Palomar College in San Marcos, CA. Currently, Adam is a Level IV Commissioned Security Officer, licensed by Texas DPS.
Proud to serve alongside her husband, Delmy's delight is in seeing mentees become mentors. Previously in finances, and more recently an HOA Property Manager, Delmy is an entrepreneur managing her own photography company ran by both her and Adam.
With multiple years served in youth ministry, Adam and Delmy are joyous to be GCF Hays newest Youth Leaders — describing it as "An answered prayer to a God-shaped hole in their hearts."
In their off time, they enjoy spending time with friends and family, taking their dogs out to new places. They are gearing up for their first baby to arrive in April 2022.
Media
Highlights from our most recent "Momentum" GMI summer camp.