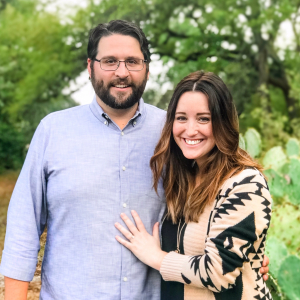 Josh + Susanna
YOUNG ADULTS LEADERS
Josh has been in ministry for over 20 years and has developed a passion for building deep relationships with people. He enjoys spending time having a conversation over a cup of coffee at local shops.
He is an avid sports fan following the Texas Longhorns, Liverpool FC, and all his favorite Bay Area teams. Josh was born in California but moved to Texas at age 10, so he is far more Texan than Californian. Josh enjoys good food, black coffee, tacos, and anything Susanna is cooking.
Josh married Susanna in 2013 and together they are raising three young men Joshua, Jackson, and Lincoln. When they are not at home you can find them at a coffee shop, watching a new movie, or spending time with close family and friends.